Less than a day after an incorrect set of "leaked" Canon 1D X Mark III specs made the rounds online (they were actually 1D X Mark II specs…) it looks like the real deal has been posted. Nokishita got their hands on a full set of leaked product photos and specs, revealing a few interesting things about the upcoming Canon flagship.
As our readers will know, the Canon 1D X Mark III was already announced as in-development in October, an announcement that actually contained quite a bit of info. But "quite a bit" is not the same thing as "all," and this leak provides some really intriguing information while we wait for an official announcement.
The leaked spec sheet was in Japanese, but Canon News has posted a well-translated and organized version here. Definitely check that out if you want to dive into the full spec list. In the meantime, here are a few interesting call-outs worth mentioning, which were not already revealed in the development announcement:
20.1MP image sensor
ISO 100-102,400 (up to 819,200 extended)
Up to 5.4K (5472 × 2886) internal RAW video recording
AF is not available when recording RAW or 4K/60p
191 AF points (155 cross-type) in DSLR mode
Live View AF works down to -6EV
Buffer Depth (thanks to dual CFExpress cards):
RAW: 1,000 or more
RAW + JPEG Large: 1,000 or more
RAW + HEIF Large: Approximately 350
Unfortunately we can't find any mention of crop factor when shooting video. If you spot something in the full specs, please drop it in the comments; for now, it seems we'll have to wait for the official announcement to find out if the 5.4K RAW video or 4K/60p modes are no-crop.
UPDATE: Canon Rumors is reporting with high confidence that there will be no crop in either 4K or RAW recording. They've also learned that the launch price will be $6500.
Finally, here's a closer look at the full set of product photos leaked by Nokishita: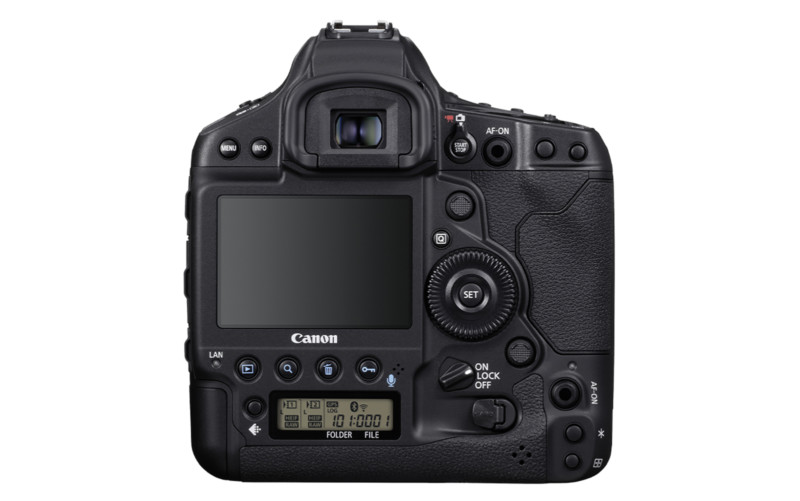 Given this massive leak, an announcement is very likely imminent. Previous rumors indicated that the 1D X Mark III would see its official debut in February, but it seems likely we'll see it much sooner—quite possibly early next week.
Stay tuned!
Read more about this at petapixel.com
BestCamAccessories.com is a participant in the Amazon Services LLC Associates Program, an affiliate advertising program designed to provide a means for sites to earn advertising fees by advertising and linking to Amazon.com.